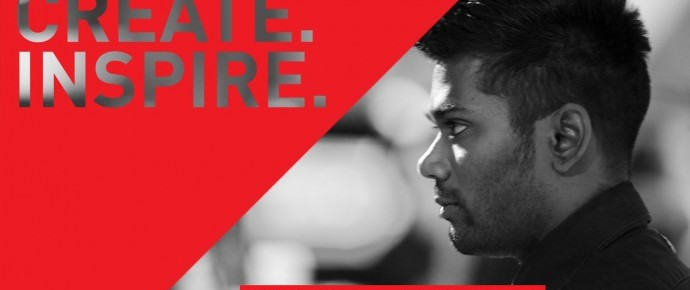 CREATE. INSPIRE. – Rick Ravenell
This is the very first video of a new series we're producing called CREATE. INSPIRE. In this series we sit down and talk with all different kinds of creative people to hear why they do what they do, how they got their big break in the industry, and what advice they have for others trying to do the same thing.
Rick Ravenell works in the VFX industry as an art director, compositor, and motion graphics artist. Rick has worked in television, commercials and feature film for companies such as Digital Domain, Zoic, Prime Focus, Encore Hollywood, and Technicolor. Some of the projects he's worked on include feature films such as Avatar and Ender's Game, and TV shows such as Revenge and Steven Spielberg's Extant. Rick shares the story of how he broke into the industry, as well as some insights and advice for people just starting out. See more CREATE. INSPIRE. interviews here.