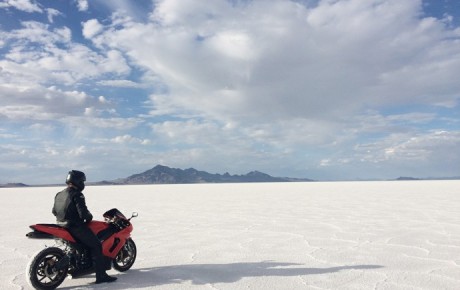 Aug 01

2015
0

comments
We recently had a video shoot out at the Bonneville Salt Flats. Here are some behind-the-scenes pics from the shoot.
It had been raining the previous week, so most of the flats were pretty wet and flooded at the time. On our scouting trip the day before we drove all around trying to find a dry spot. Luckily we found one good stretch that wasn't too wet, and on the day of the shoot it had dried a little more. It was a really fun shoot–everything looks crazy beautiful out at the flats, especially at sunset.
Big thanks to everyone that helped–Ben and Alex with the bikes, and Andy + crew with the Inspire.